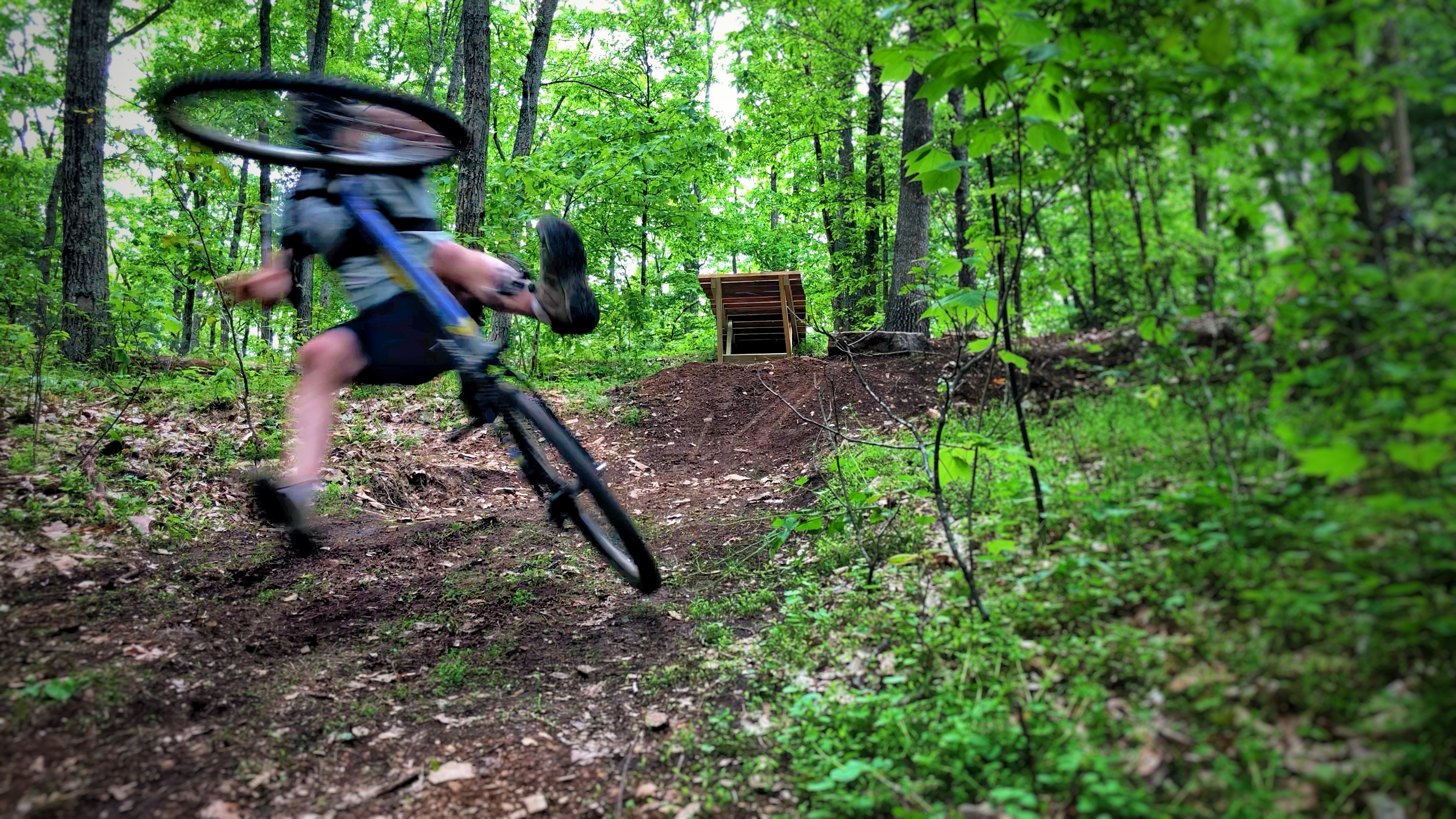 Getting Started Mountain Biking
Watch on YouTube >>
When the Covid-19 stay-at-home orders hit, we needed to find a new hobby that worked with this strange new world. Mountain biking was perfect.
At first we were overwhelmed by the available bike options. But we focused on 3 things:
used bikes (there are a lot out there)
upgradability (frame that supports disc brakes, stem that supports changing bars, etc.)
brand-name resale value (not walmart bikes)
All of our bikes ended up costing less than $500 and honestly we could have gone cheaper and still hit our goals. We ended up settling on the following bikes:
Ephraim went with a used GT XCR 3000
Joel went with a Giant Talon 3
Caleb went with a Raleigh Talus 1
Then we built miles of new trails on our property. Our favorites were more technical tracks that included home-built features like: jumps, drops, dirt pumps, skinnies, and berms.
Our biggest feature was a wooden plank drop. Depending on where you landed, it could be a full 10 feet from where you started. Kevin was the first to try it. His bike shot out from under him on the landing. Luckily he walked away from it with only a few scratches. Watch the video, it is one of our favorites!
<< Back to Videos